Alex's Studio Canberra is excited to announce a new partnership with innovative underwear producer Rufskin from California. It has always been my mission to make my valued clients look more attractive, because Alex's Studio has always been the number 1 choice for men's Brazilian waxing in the community. Your hairless packages deserve something special, something to make them even sexier.
I personally have been following Rufskin for years. Their creative, stylish and ever-improving designs, their constant pursuit of the balance between comfort and appeal, their meticulous attention to detail and quality have impressed me. On top of that, all Rufskin underwear are handmade in California. To find out more about Rufskin, please visit www.rufskin.com. Alex's studio has the lowest price guarantee, which means you get the same price as you see on the Rufskin official website.
Styles available:
Azusa black/white/navy $27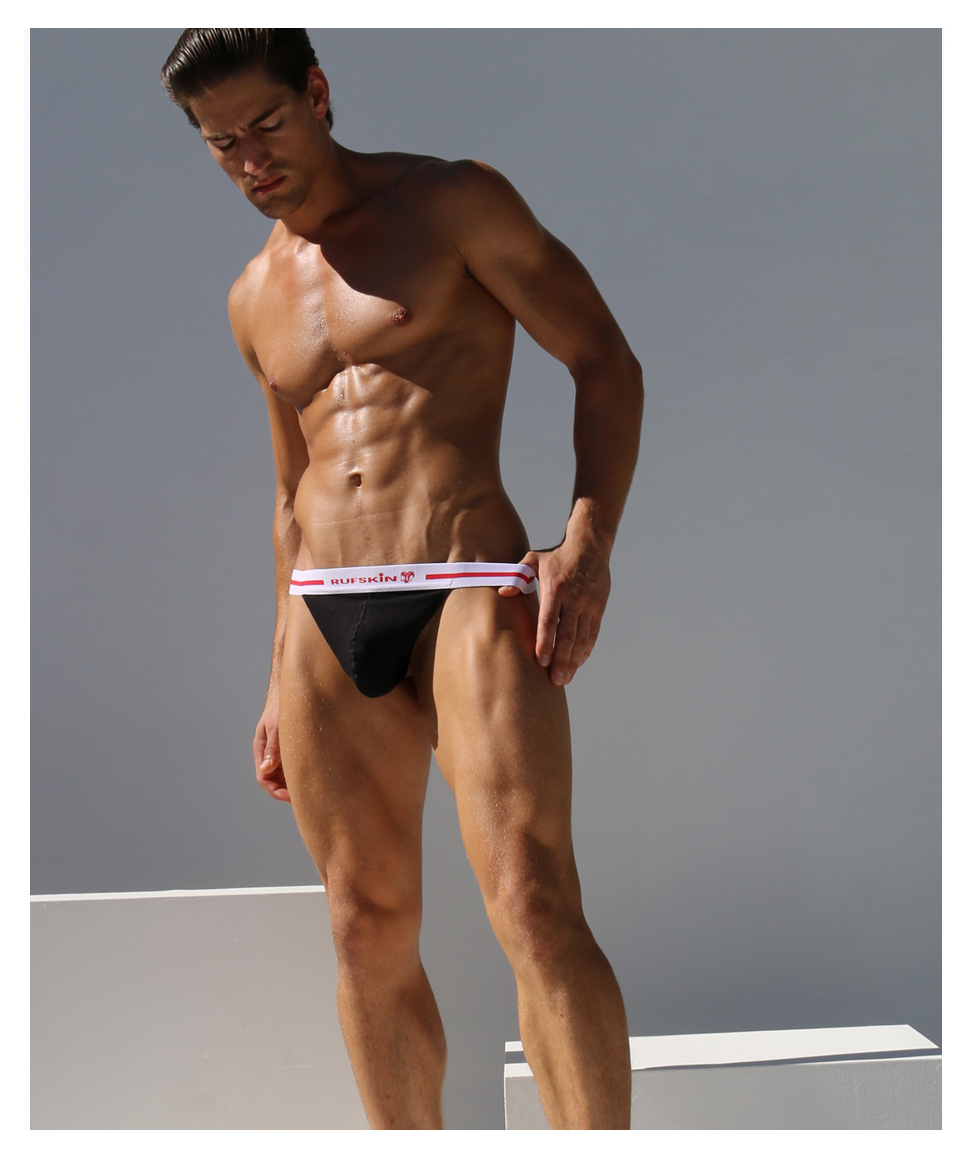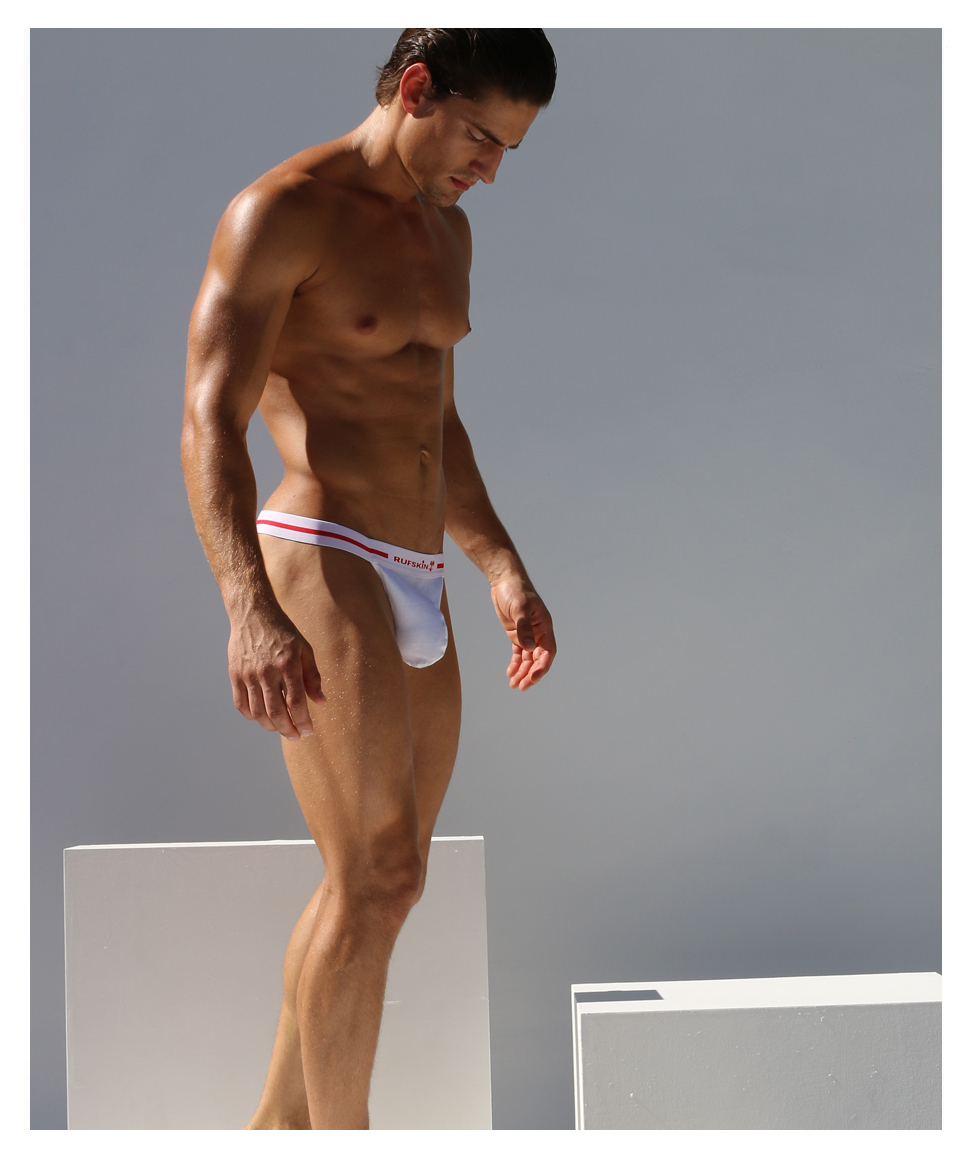 Based on the innovative "Le Sac" underwear design, this piece employs minimal coverage for maximum support. The contoured pouch has a comfortable elasticized edge to hold what's important in place while keeping away unwanted lines. Constructed from a lightweight cotton spandex fabric and a super soft elastic waistband emblazoned with our original logo from the early days of Rufskin.
Flynn black/white $39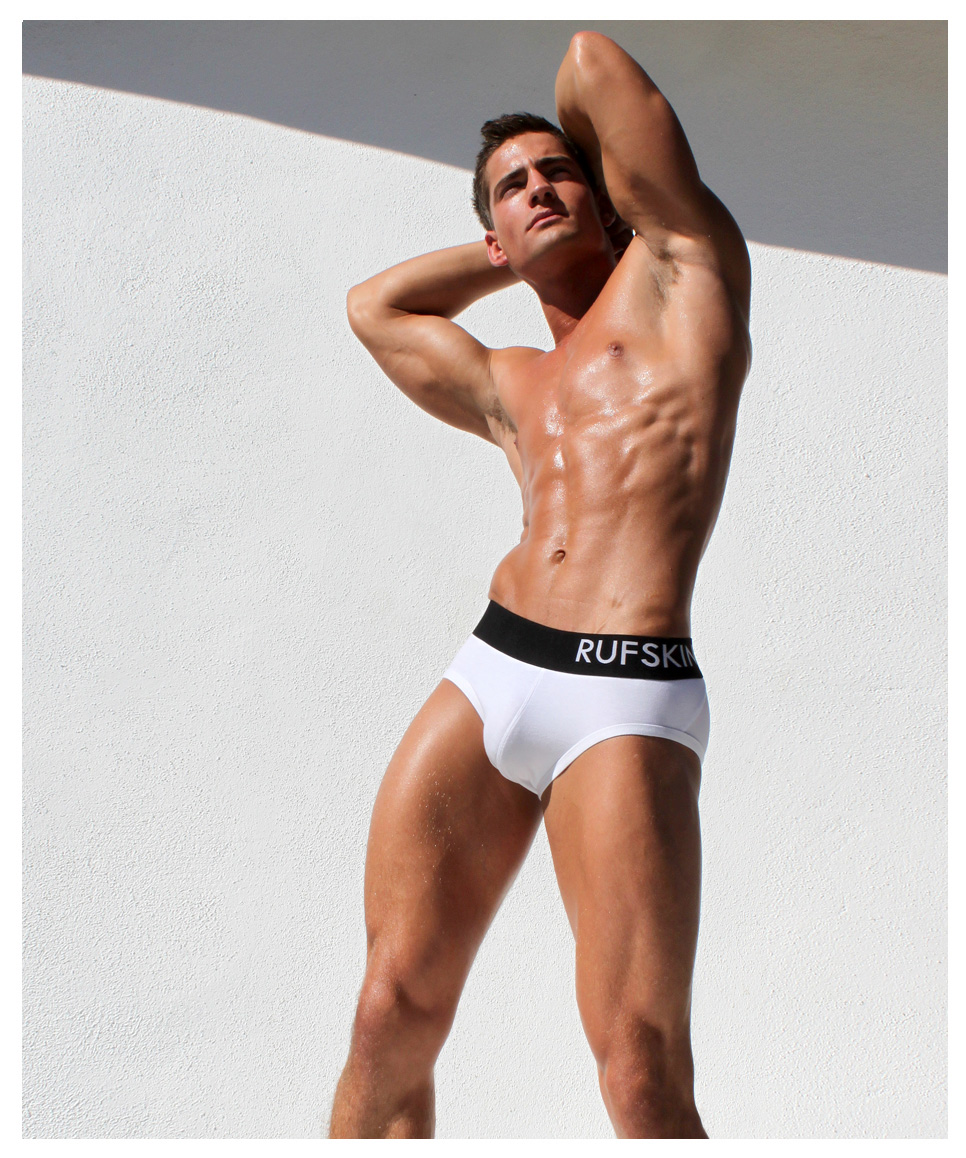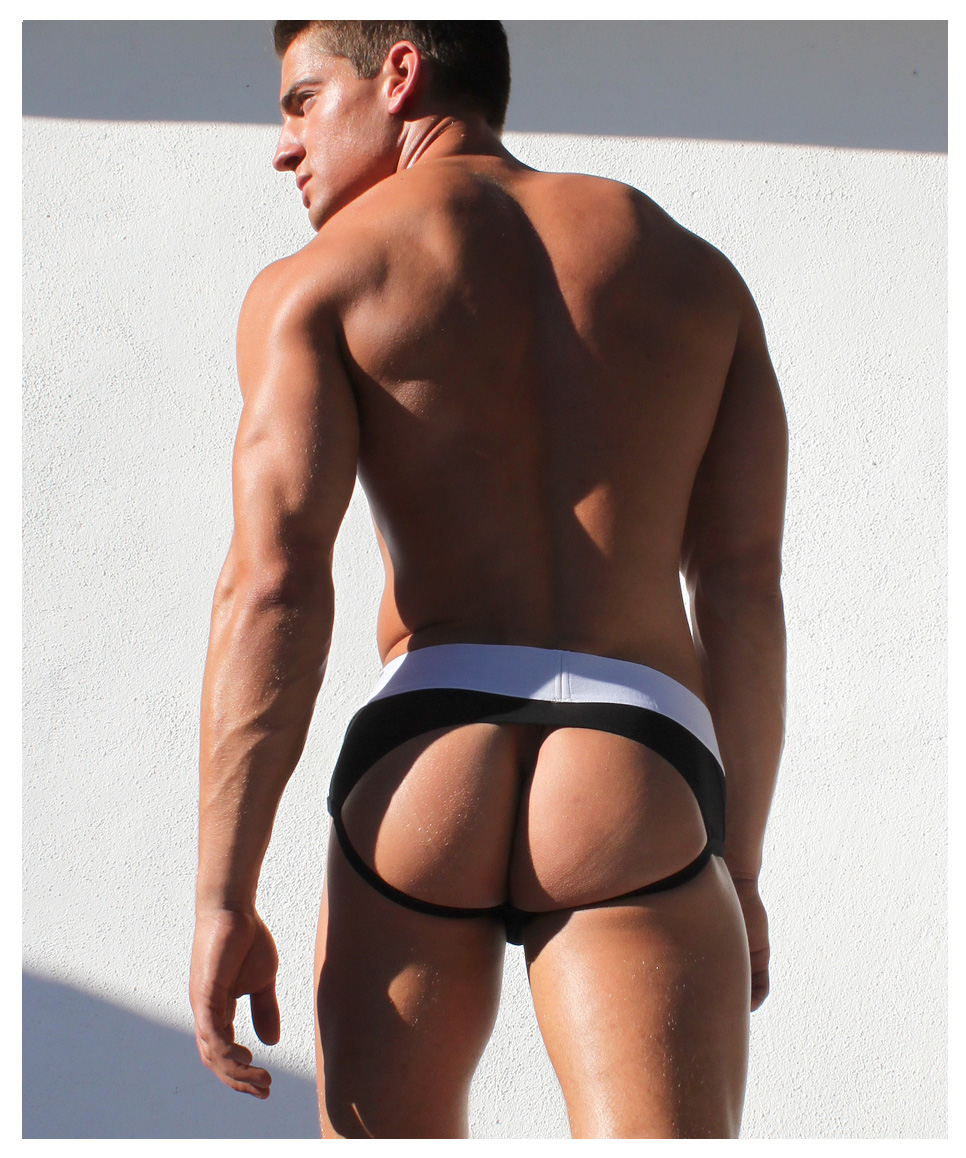 A sleek and sexy brief/jockstrap hybrid that features sheer pique mesh across the back arch. The straps are fully bound for comfort and the front pouch is shaped for optimum fit. Pouch and straps cut from top-notch cotton spandex fabric that forms to your body and feels great against your skin. The extra-wide soft elastic waistband is boldly branded with the Rufskin logo.
Jason White $45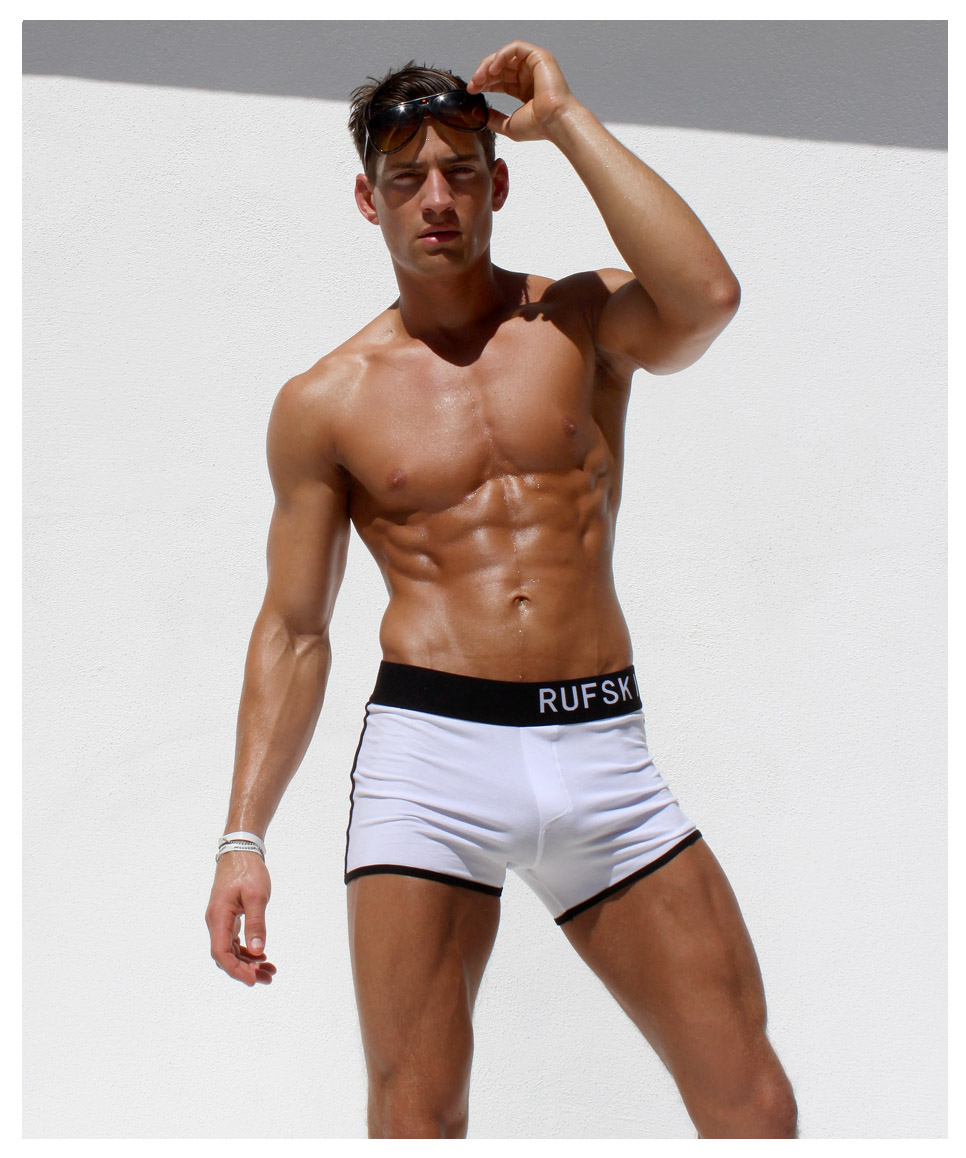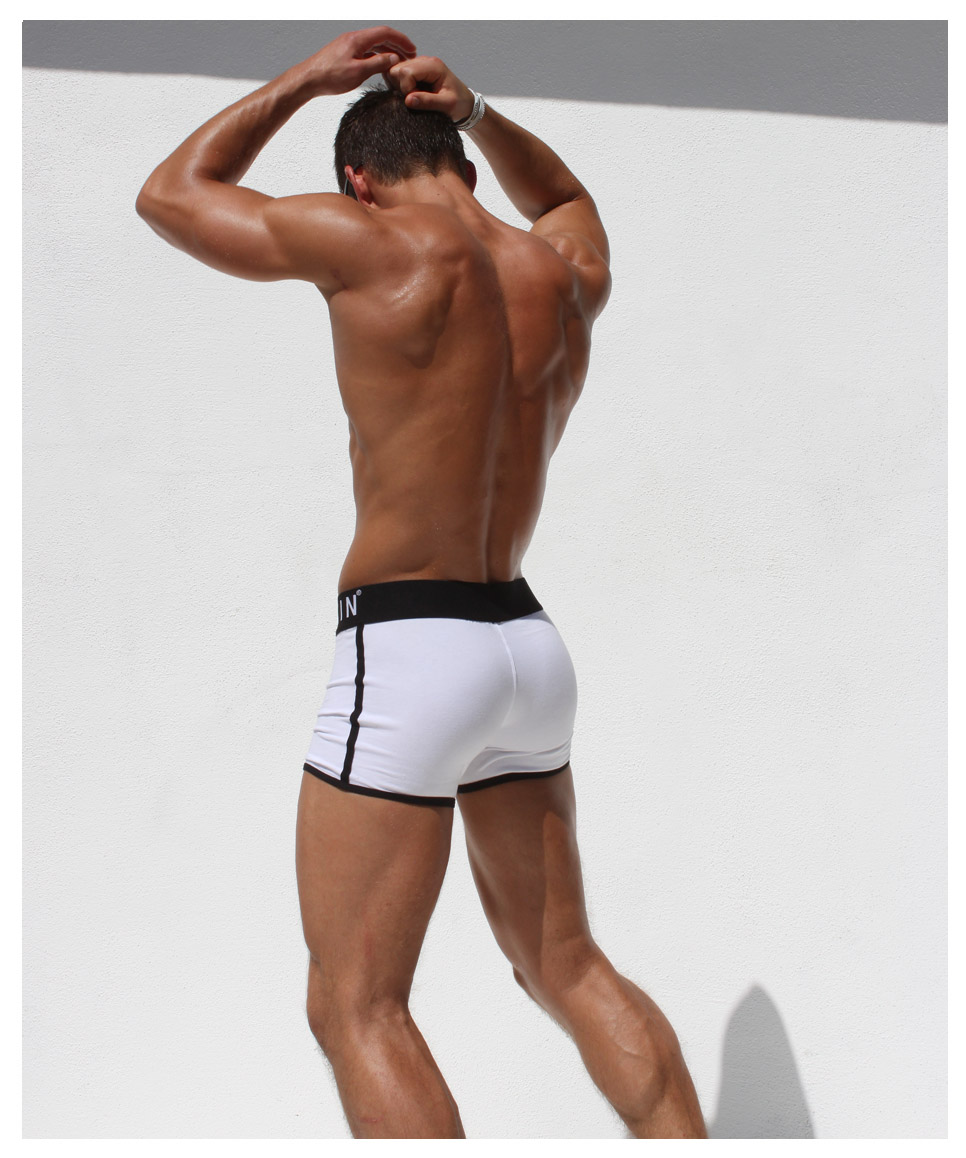 These mighty comfortable boxer briefs are made from deluxe cotton spandex fabric that forms to your body and feels great against your skin. The branded elastic waistband is wide and super soft, and the fake fly front give them a masculine edge.
Larson White $40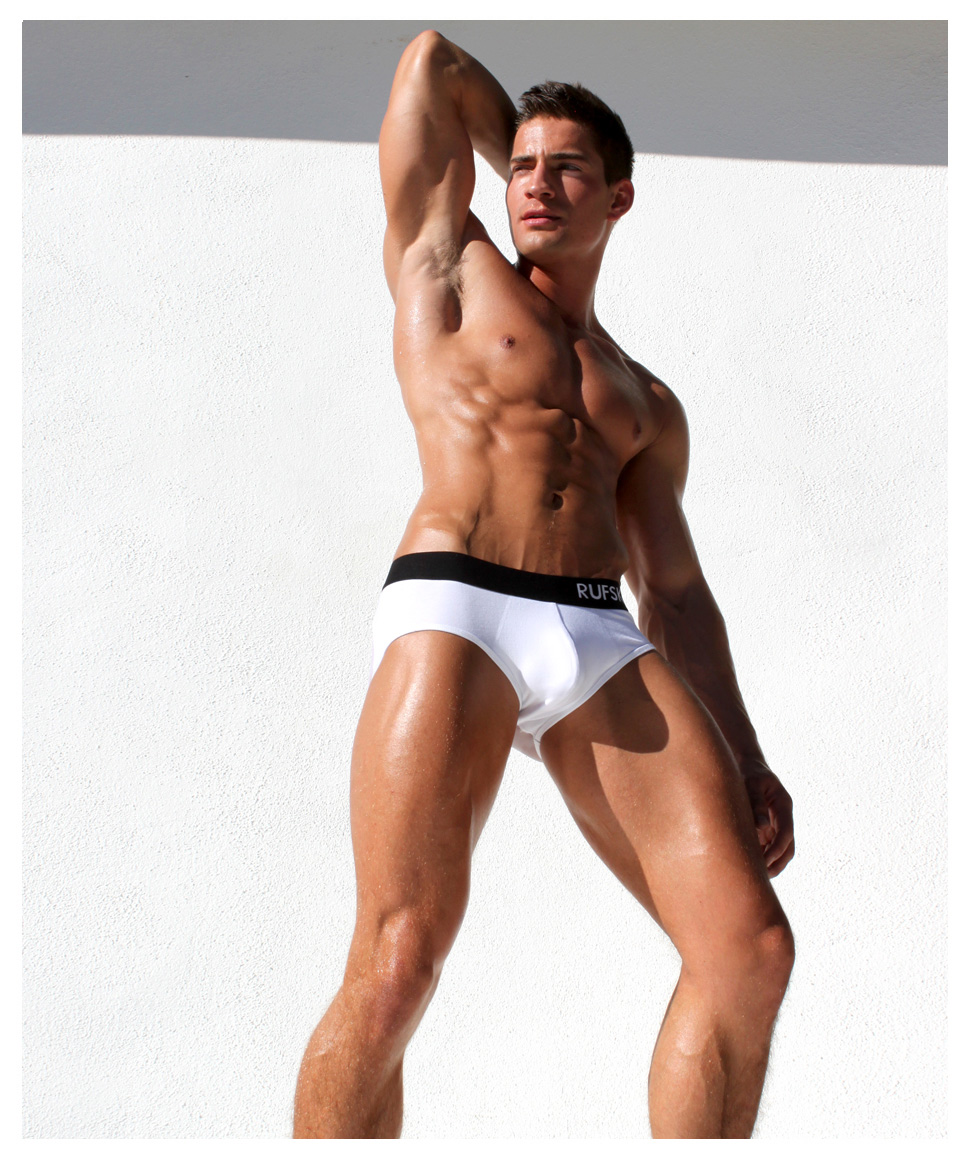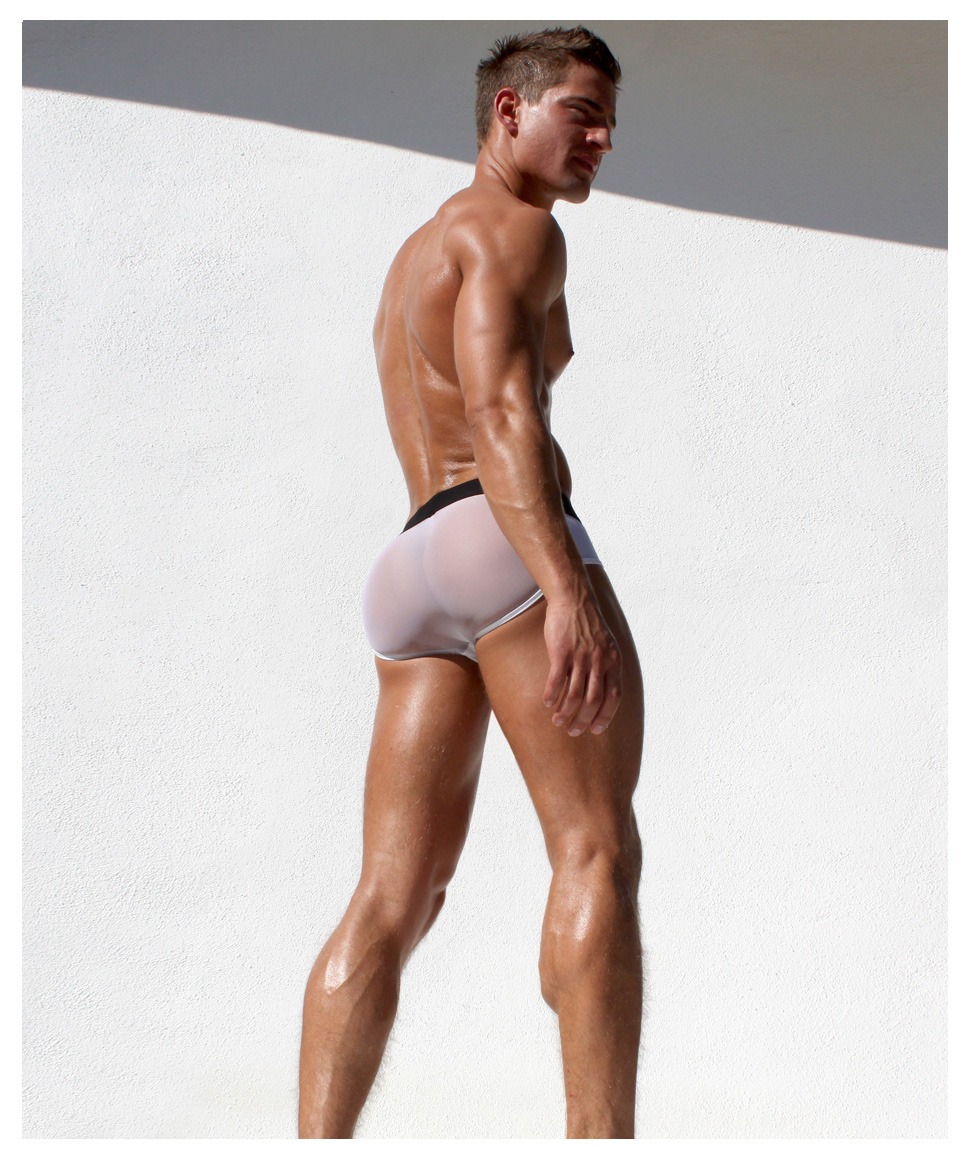 Larson men's briefs are functional, yet ultra-sexy underwear featuring a very sheer back panel that leaves little to the imagination. The front is designed with a double layer pouch made from plush cotton spandex for maximum comfort and support. The contrasting elastic waistband is superbly soft and not-so-subtly branded with the Rufskin logo.
Virgo White/Black/Slate/Turquoise/Magenta $39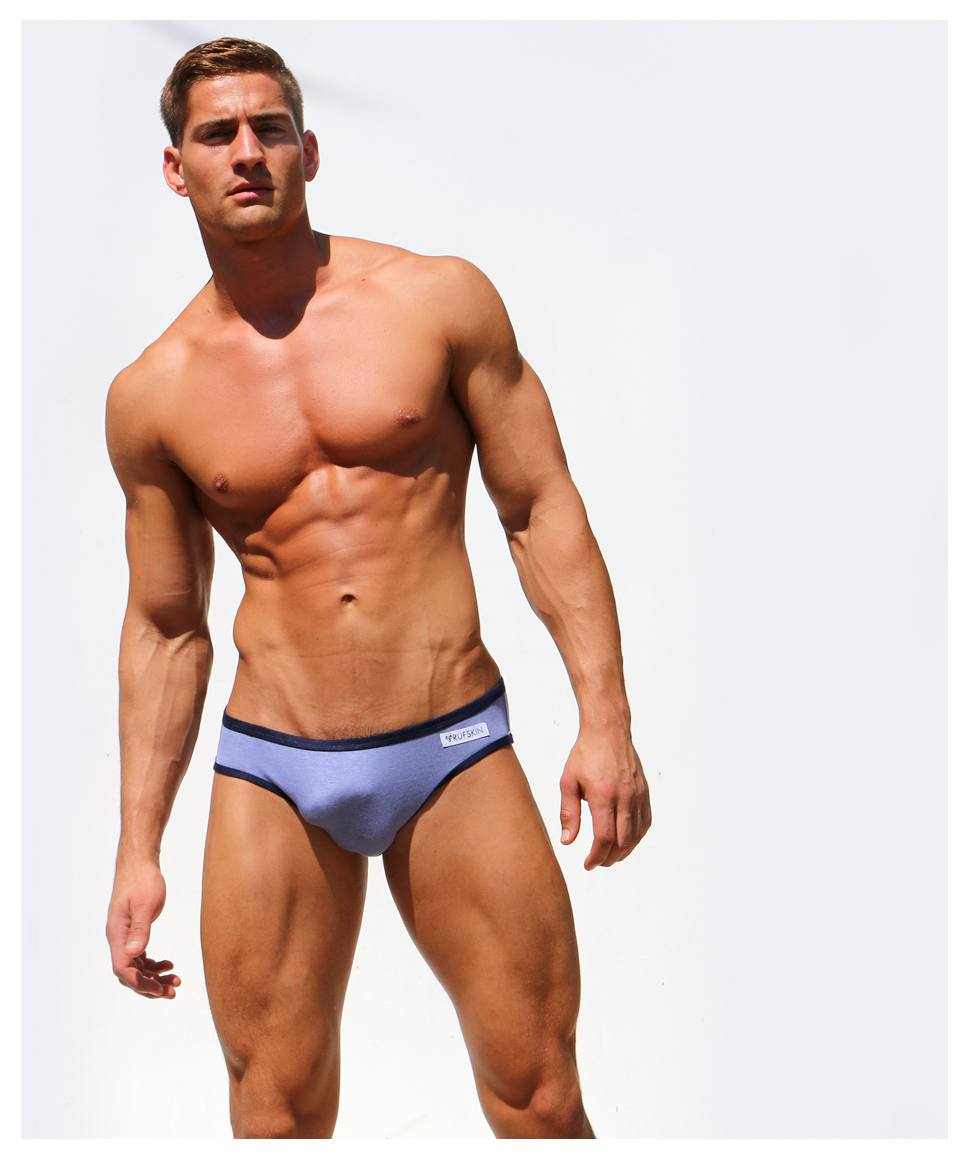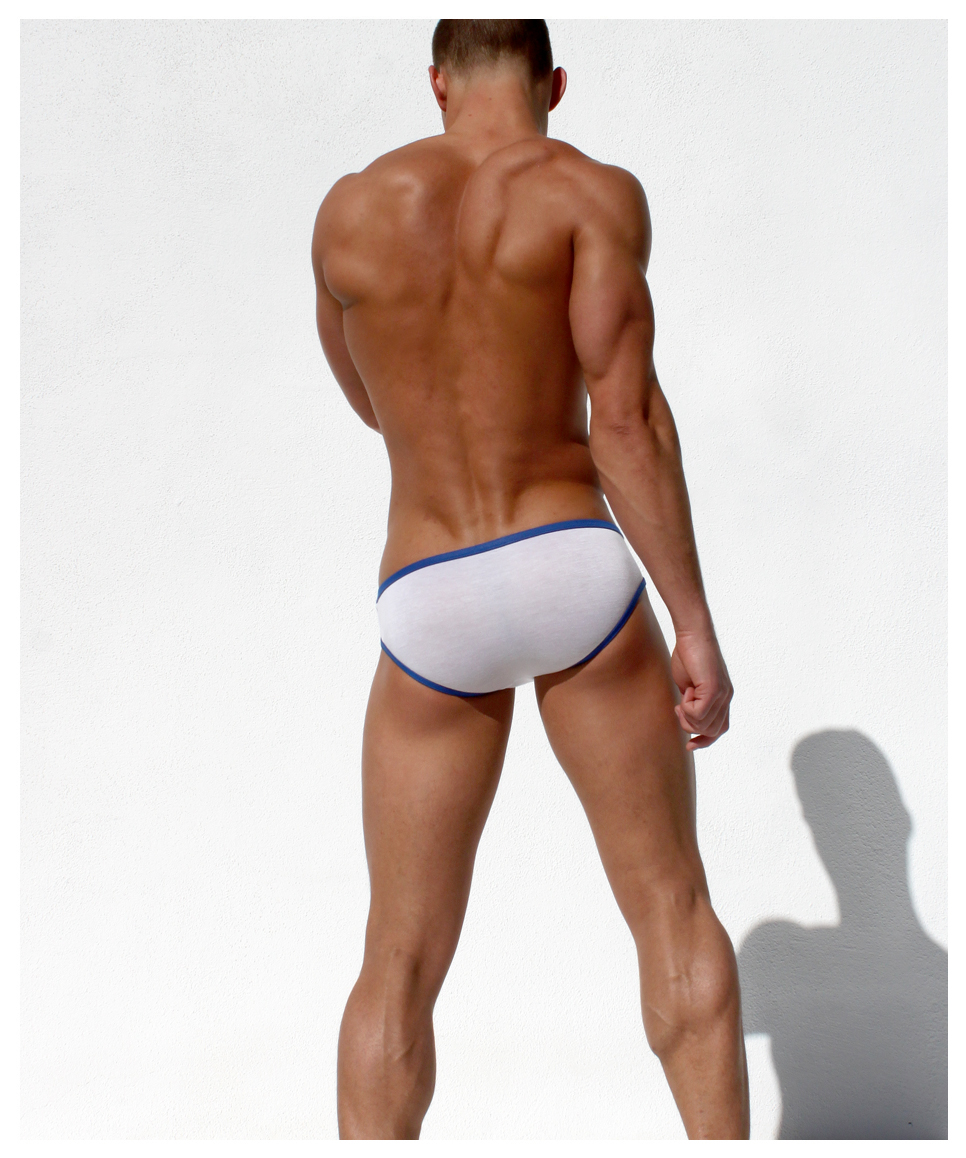 Virgo men's bikini briefs are so light, trim and impossibly comfortable that you'll forget you're even wearing them. Constructed using a buttery soft rayon spandex blend and featuring contrast binding on the waist and leg openings. You'll definitely want more than one pair.
Yves Heather $45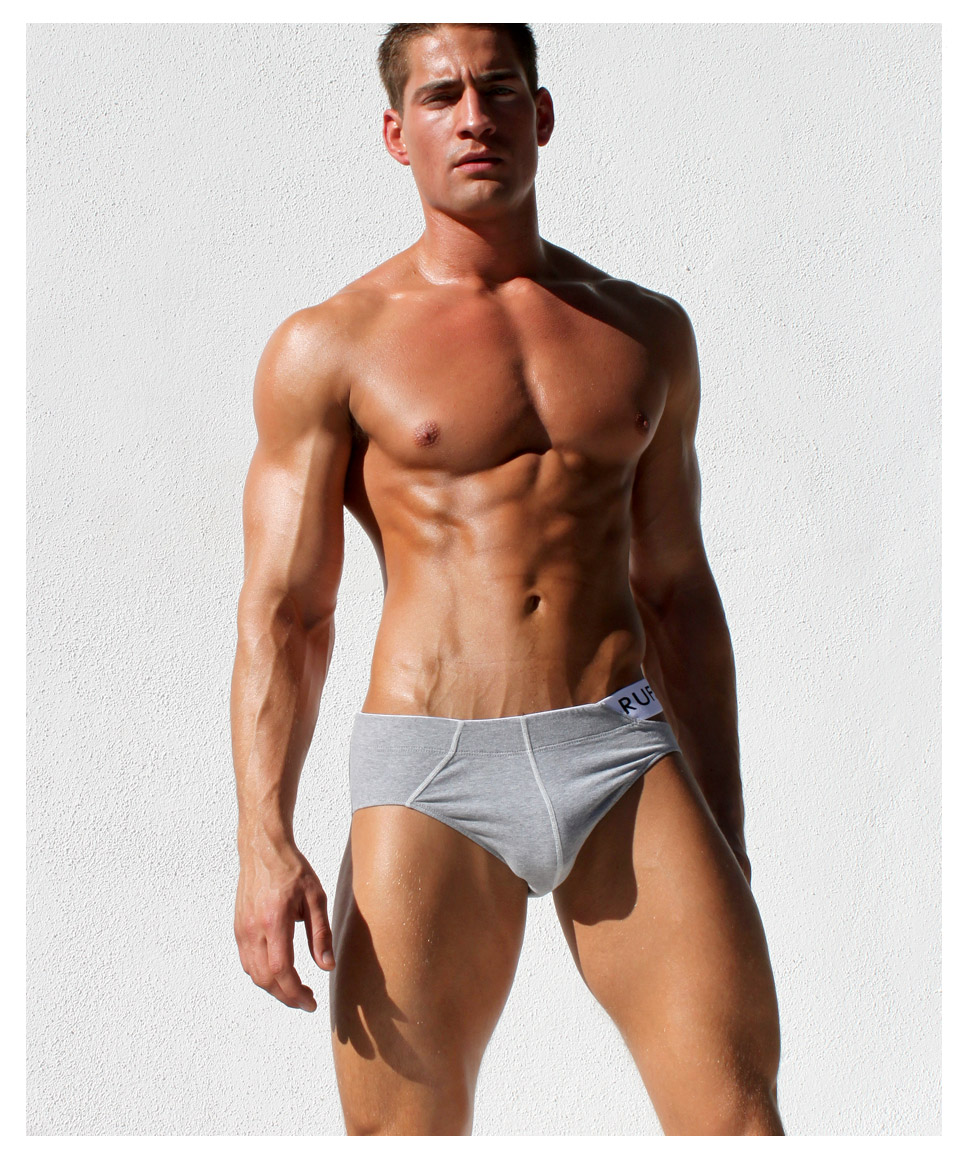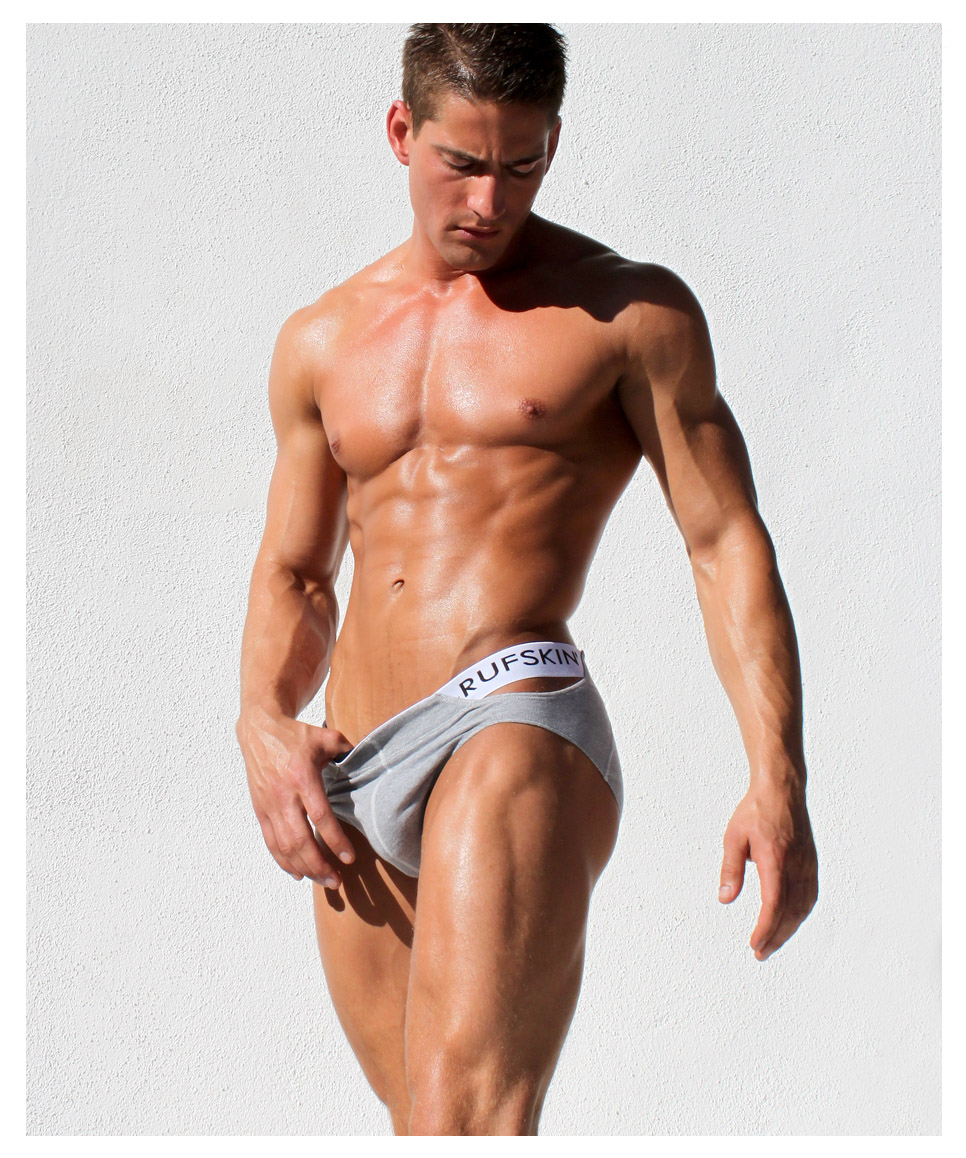 This elegant brief features a dashing scooped opening on the left hip, revealing a sliver of skin and the Rufskin logo on our ultra-soft branded elastic. The body is crafted from premium cotton/spandex jersey for comfort and easy care. Designed with a contoured front pouch and flat-lock seams.
Frequently Asked Questions:
Q. Are all Rufskin underwear made in the USA?
A. Yes. All the underwear from Rufskin are indeed made in California, and they are proud of being able to produce the highest quality possible for valued customers.
Q. Do you carry all of the Rufskin underwear range?
A. It is definitely the intention in the near future. However, as a new brand being introduced to the Canberra community, only limited styles are available at the moment. Rufskin's strong designer team work really hard to introduce new styles frequently. It is absolutely in our interest to promote the latest styles to customers.
Q. How do you guarantee the lowest price?
A. As a contracted retailer of Rufskin, Alex's Studio is not allowed to sell products lower than Rufskin's official website price, which is the lowest price on the market. But to provide high quality yet affordable underwear to customers, Alex's Studio will make sure all products are sold exactly the same as on the Rufskin website.
Q. Do you only sell to your waxing clients?
A. Everyone is welcome. You can either make an appointment to drop by and choose your favorite styles and pay by either cash or card.
Or if you wish to buy by phone order, all you need to do is to call 0404971608 and pay by credit card over the phone. Delivery or postage can be arranged with a minimal fee. And if you buy over $100 worth of products, there would be no delivery or postage fees. Interstate customers are welcome too.